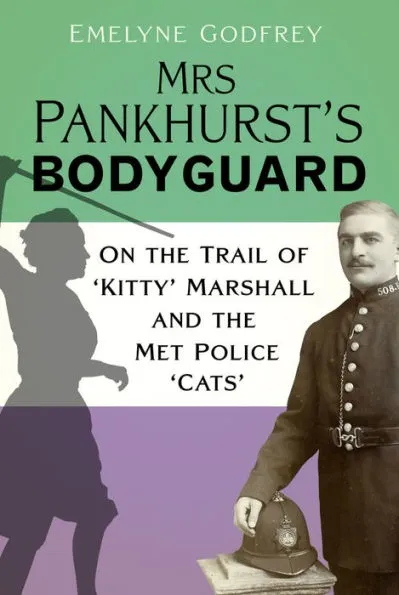 Self-defence historian Emelyne Godfrey's long-awaited new book is now available from Barnes and Noble and other booksellers.
Some of the most extraordinary narratives of the radical women's suffrage movement are those of the Bodyguard – a secret society of martial arts-trained women who protected fugitive suffragettes from arrest and assault. Notorious in their day, their story was largely forgotten during the cultural chaos of the First World War, only recently re-emerging into popular awareness.
Drawing substantially from bodyguard Kitty Marshall's unpublished memoir Suffragette Escapes and Adventures, Emelyne Godfrey skilfully conveys their many escapades of evasion, deception and – when necessary – confrontation with much more powerful opponents: 
Kitty Willoughby Marshall broke with convention. In 1901, she daringly divorced her husband and joined the WSPU, campaigning for women's suffrage. She married Arthur Marshall and the couple soon became a powerhouse team in the movement, Arthur defending the suffragettes in court while Kitty, trained in ju-jitsu and a member of the elite team 'the Bodyguard', helped her close friend Mrs Pankhurst evade the clutches of the authorities under the Cat and Mouse Act. All this took place under the watchful eye of the Metropolitan Police and Special Branch detective Ralph Kitchener, who frequently came into contact with the Marshalls in his work trailing suffragette 'mice'. This gripping new book by Dr Emelyne Godfrey follows events on both sides as the 'cats' hunted the 'mice', making extensive use of unpublished material and unseen images.