Originally published on the Bartitsu.org site on Thursday, 10th January 2019
In early 1904, former Bartitsu Club instructor Pierre Vigny set up his own self-defence school in London. By July of that year he and his wife/associate instructor Marguerite (a.k.a. "Miss Sanderson") were performing promotional demonstrations in some prestigious venues, including the Royal Albert Hall.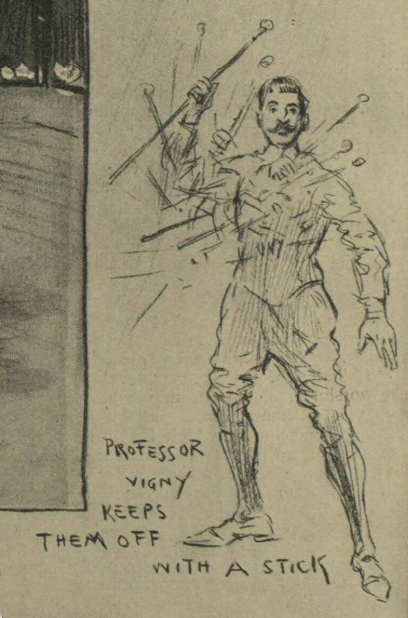 These sketches by Percy F.S. Spence record the Vignys' exhibitions on the evening of July 2nd, appearing on a bill that included their Bartitsu Club colleague Yukio Tani and the famed "Russian Lion", wrestling champion George Hackenschmidt.