Originally published on the Bartitsu.org site on Monday, 15th January 2018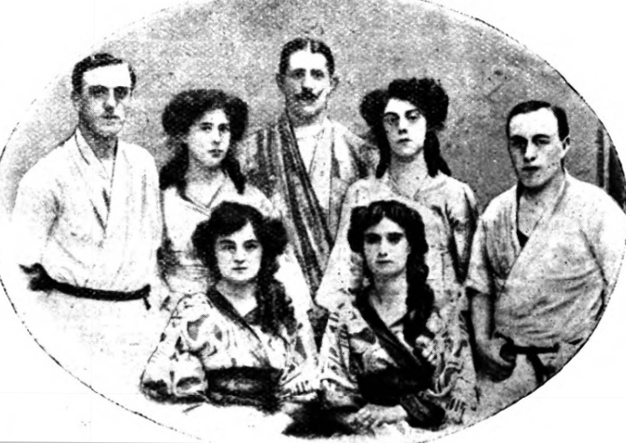 By 1907 the art of jiujitsu was becoming thoroughly integrated into English popular culture. It had been written into plays and novels and was the subject of greeting cards, jokes and cartoons. It also remained a successful "draw" in the music halls, both in terms of the challenge contests offered by Japanese professionals such as Yukio Tani and Taro Miyake and as a form of performing art in its own right.
The Olympians were an itinerant troupe of music hall athletes who toured their jiujitsu self-defence act between 1907-9. The team of four male and four female performers was led by a Mr. George Mortimer and billed as having appeared "before Royalty".  Notably, their act included explanations of the principles of jiujitsu as well as exhibitions of its practice, recalling E.W. Barton-Wright's early demonstrations of the art for groups such as the Japan Society.