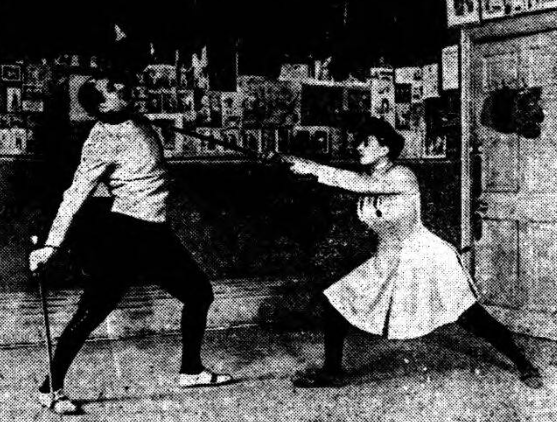 Our old colleague Maxime Chouinard has published some original research – a rarity, at present – on Pierre Vigny and his arts of self-defence. The article Vigny's la Canne, Boxing and the Olympics does sterling service by offering an alternative translation for the 1912 Revue Olympique report on the Vigny style (which, as is noted correctly, was originally translated and published in the Bartitsu Compendium, and which received a revised and annotated translation here in 2018), also identifying the author as none other than modern Olympics founder Pierre de Coubertin!
The article also includes a translation of Vigny's obituary, as it appeared in Le Journal de Genève of September 23rd, 1943. Here's an excerpt:
Pierre Vigny, a sportsman of conviction from the start, passed away in Nyon at the age of 77. With him disappears a master who had set a goal of developing ever more defense sports, a branch which is currently abandoned. Maybe we are wrong to forsake self-defence. He himself declared that it is much easier to defend oneself with a stick than a knife or a revolver. He made a point of putting in their place ten adversaries with his method. Pierre (unreadable) as he had very much studied sports such as la canne, fencing, French and English boxing, and jiu-jitsu. But he really excelled in the art of la canne and had perfectioned the French method as to make it much more effective.