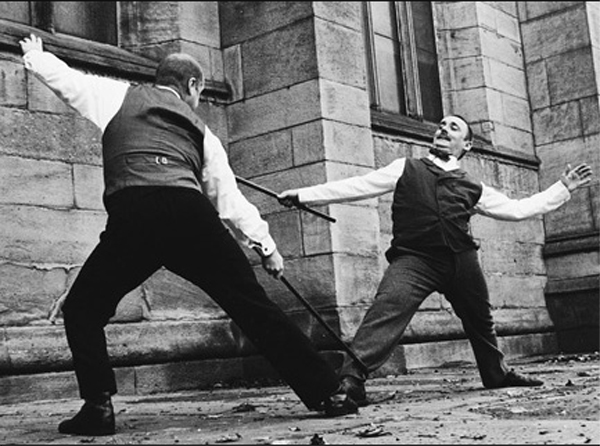 The third volume of the Compendium is currently being compiled, following the publications of Volume I in 2005 and Volume II in 2008.
Vol. III opens with a 166-page retrospective on the life and times of Edward Barton-Wright and the rise and fall of his Bartitsu School of Arms in Soho at the turn of the 20th century. This section represents the first truly comprehensive telling of the "Bartitsu story" in a long-form narrative format, drawing from twenty years of intensive research.
A curated Anthology section compiles the best and most interesting articles published on Bartitsu.org (now BartitsuSociety.com) between 2008-2019, plus a selection of new articles on subjects of diverse interest to Bartitsu aficionados.
Section 3, "Techniques and Tactics" reveals exactly how Bartitsu combined and distinguished itself from the other antagonistics of its era, via a combination of hard-won historical data and the practical experience of the modern revival movement.
The final section offers a look back at the first twenty years of the Bartitsu revival, including the art's influence on pop-culture and the activities of the Bartitsu Society as a grassroots, open-source martial arts association.
Stay tuned for further details as the Bartitsu Compendium, Volume III nears publication!