Originally published on the Bartitsu.org site on Wednesday, 5th September 2018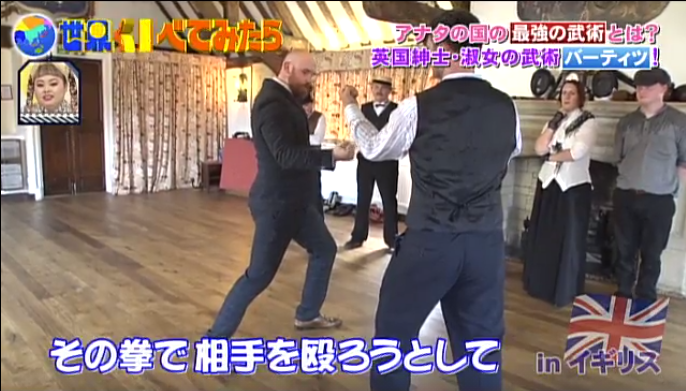 This six-minute Bartitsu featurette recently screened on the Japanese television show Sekai Kurabete Mitara  ("See the World in Comparison"). 
Playing to the pop-culture notion of the "gentlemanly martial art" via the Sherlock Holmes and Kingsman movies, the segment still manages to communicate some of the essential details such as Edward Barton-Wright's travels in Japan and the eclectic boxing/kicking/jiujitsu/Vigny cane nature of Bartitsu.
Kudos to the Bartitsu Lab of Warwickshire, UK and to their instructor Tommy Joe Moore.