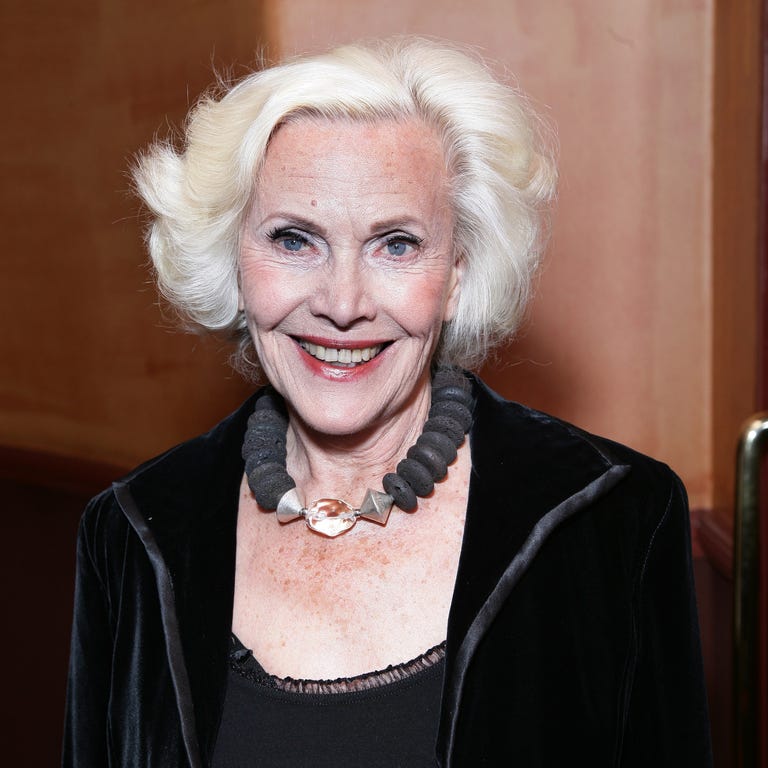 English actress and self-defence advocate Honor Blackman has died at the age of 94 years.
After studying at the Guildhall School of Music and Drama, Blackman landed small feature film and television parts until her 1962 breakout role as Cathy Gale in the popular Avengers action/mystery series. Playing opposite Patrick Macnee as the dapper, umbrella-wielding spy John Steed, Blackman took up judo for her role and so pioneered the model of the martial arts-trained television action heroine.
She left The Avengers to play glamorous villain Pussy Galore opposite Sean Connery in the 1964 feature film Goldfinger, also earning the distinction of being the first female character to (briefly) gain the upper hand in a physical encounter with James Bond:
In 1966 Blackman again drew upon her martial arts experience to author Honor Blackman's Book of Self-Defence, a handy compendium of fighting tips and tricks for swinging chicks.
Her post-Avengers and Bond film roles included parts in Jason and the Argonauts (1963), Shalako (1968) and The Virgin and the Gypsy (1970), and she made guest appearances in Columbo, Minder and Doctor Who. In 1990, she was cast in a regular role in the ITV sitcom The Upper Hand, playing the glamorous mother of the lead female character, and in 2014 she was the inspired choice to host a short suffrajitsu documentary for the BBC's One Show:
Honor Blackman was a committed political activist on behalf of the Liberal Democrats and was staunchly opposed to the institution of the monarchy, having turned down a CBE in 2002. She is fondly remembered by her family, friends and many fans.
May she rest in peace.