Originally published on the Bartitsu.org site on Tuesday, 2nd May 2017
Founded in Paris in 1900, the Cercle Hoche was an exclusive fencing and athletic club whose amenities included a luxurious bathroom, a billiard room, a courtyard garden and a restaurant. On the 27th of May, 1908, the club hosted an all-women fencing tournament. Among the competitors was Marguerite Vigny, who went by the professional name of "Miss Sanderson".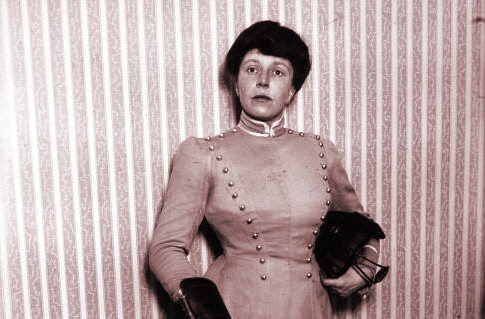 An expert fencer who had frequently and successfully competed in England, she was also the wife of former Bartitsu Club instructor Pierre Vigny and the proponent of a unique system of women's self-defence employing umbrellas and parasols.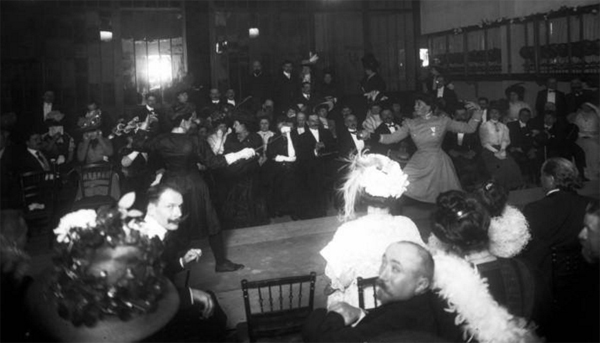 Marguerite Vigny narrowly lost her bout in this tournament, as her opponent – Mme. Rouviere, seen standing centre, above – gained six "touches" to Vigny's five.