Originally published on the Bartitsu.org site on Tuesday, 11th July 2017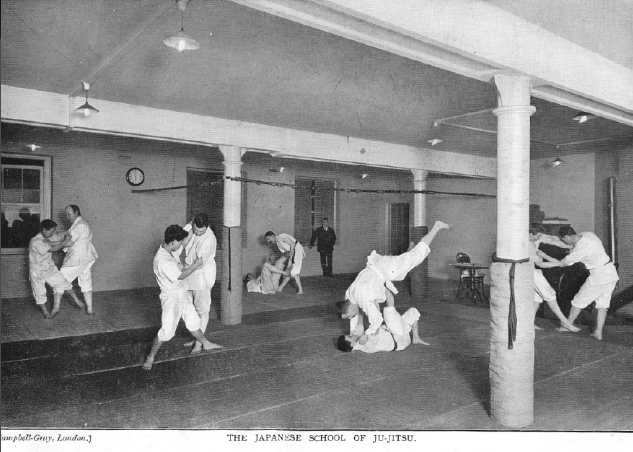 After the closure of the Bartitsu School of Arms in mid-1902, the various specialist instructors went their separate ways. Wrestling and physical culture tutor Armand Cherpillod returned to Switzerland, where he became instrumental in introducing Japanese unarmed combat to the European mainland. Pierre Vigny eventually established a successful self-defence and fencing academy in London's Berners Street, while Sadakazu Uyenishi opened his own dojo in Golden Square.
Yukio Tani continued his career as a music hall challenge wrestler, handily winning most of his contests until December 23 of 1904, when he fought the jujitsuka Taro Miyake. Then newly-arrived in London from Japan, Miyake was the stronger and heavier wrestler. His victory over Tani was widely reported in the sporting press, with journalists observing that, whereas jujitsu was a great equaliser in instances of mismatched skill favouring the jujitsu stylist, weight and strength advantages still held when two fighters were of approximately equal skill.
Tani and Miyake then joined forces in opening the Japanese School of Ju-jitsu, which was initially located in the basement of a house in Gordon Square. They were assisted in adminstrative matters by L. F. Giblin, an adventurous young Australian jujitsu enthusiast and then-resident of London, who possessed the business acumen and contacts to establish the new venture on a secure footing.
After a few months at the Gordon Square location, the Japanese School moved about one mile to set up a larger dojo on the second floor of a building at 305 Oxford Street (one pities the downstairs neighbours of a jujitsu school).  The School quickly gathered a staff of assistant instructors including S.K. Eida, Shozo Kanaya, Yuzo Hirano, Phoebe Roberts and W.H. Collingridge, with Mr. Giblin serving as secretary.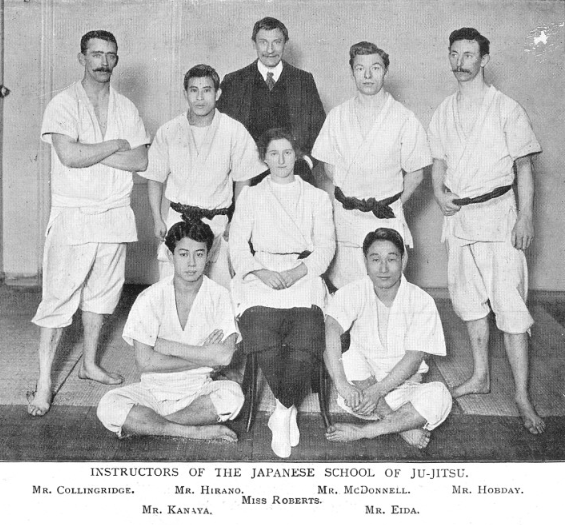 They offered ongoing daily training and the senior instructors also travelled to teach short-term training intensives for various institutions, including the Royal Navy's School of Physical Training in Portsmouth.
Another major project was the production and publication of The Game of Ju-Jitsu for the Use of Schools and Colleges, which was attributed to Tani and Miyake but edited (and, very likely, largely ghost-written) by L.F. Giblin and his friend Martin Grainger.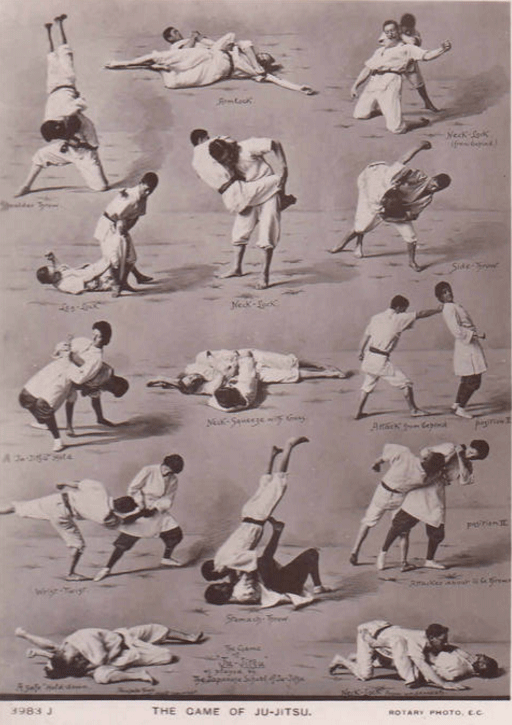 By early 1908, with Giblin and Grainger departed for further adventures and Tani and Miyake increasingly busy travelling to compete in challenge matches, the Oxford Street school was no longer viable as an ongoing concern. Miss Roberts and Mr. Hirano married and set sail for Portugal; Mr. Eida enjoyed a successful music hall career as a "ju-jitsu waltz" performer; Mr. Kanaya is believed to have returned to Japan, while W.H. Collingridge went on to write Tricks of Self-Defence (1909), which remained in print until the 1960s.