Originally published on the Bartitsu.org site on Tuesday, 3rd January 2017
Along with Percy Longhurst and William and Edith Garrud, W. Bruce Sutherland was one of the most prominent members of the "second generation" of British self-defence experts. A Scotsman, Sutherland ran a physical culture academy in Edinburgh and took up jiujitsu after losing a wrestling challenge match to former Bartitsu Club instructor Yukio Tani.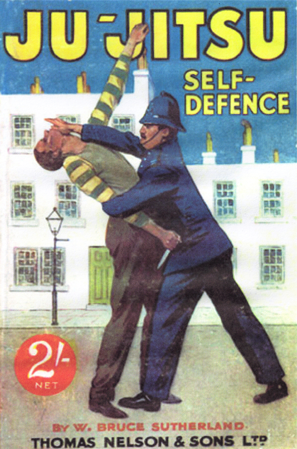 Sutherland's book Ju-Jitsu Self-Defence went through a number of editions and was notable for its inclusion of a number of "third party" defence and restraint techniques, designed for use by police constables.
By 1915 W. Bruce Sutherland was well-established as a self-defence and close-quarters combat specialist in Scotland, and the ongoing war effort saw him teaching the basics of jiujitsu – according to his own system – for institutions as diverse as the Boy Scouts, the Army and the Special Constabulary.