Originally published on the Bartitsu.org site on Monday, 6th November 2017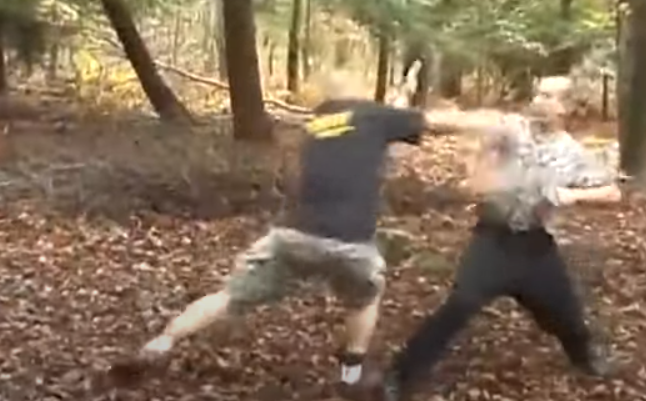 Worth bearing in mind when one's martial practice starts to become too academic; there is gently going through the motions, and then there is Extreme Stick Fighting (click here for video). These two combatants demonstrate impressive toughness and courage in fighting full-contact and unarmoured, with very few apparent rules, on uneven, natural terrain.
While it can be argued that, for example, a classic Vigny cane would be expected to do more damage than a shorter, evenly-weighted rattan stick, it's also important to note that adrenaline can allow a fighter to ignore many strikes that might be assumed to be fight-stoppers under less extreme circumstances.  It follows that grappling, including ground-fighting, is a crucial skill.  Endurance, luck, improvisation under pressure and will-power are all important factors in surviving, let alone winning, a combat of this nature.