Originally published on the Bartitsu.org site on Thursday, 27th December 2018
Chilean instructor Andres Morales experiments with the Vigny style against not one, not two, but three stick-wielding opponents in this new video:
The experimental sparring match is reminiscent of this multiple-attacker sequence from E.W. Barton-Wright's Self-Defence with a Walking Stick (1901):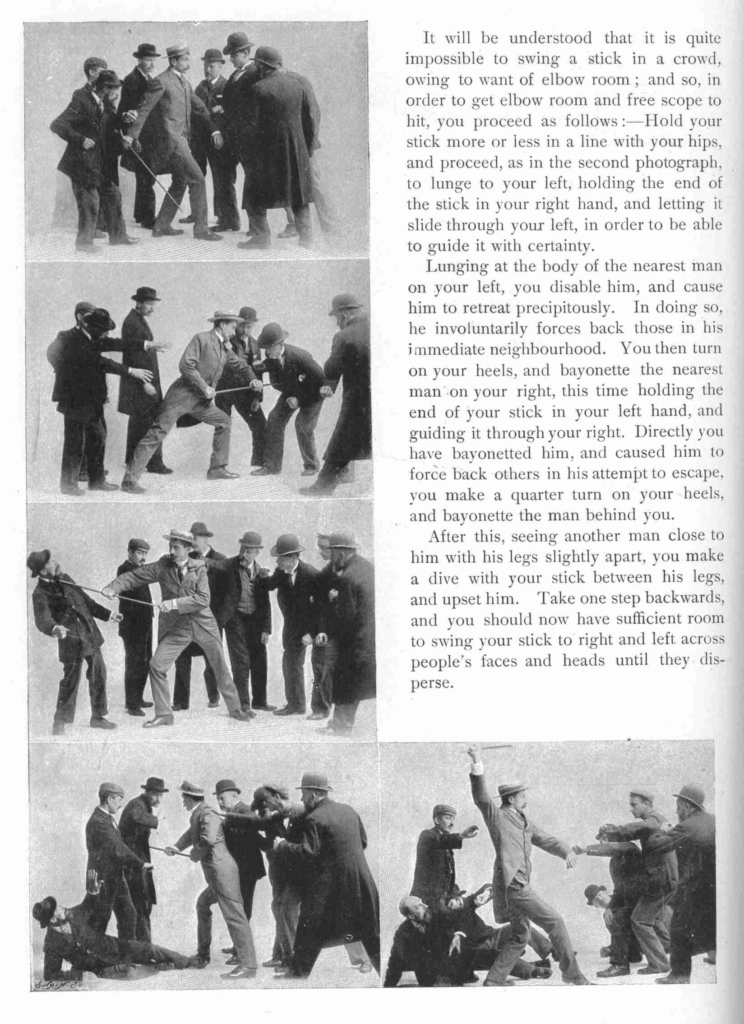 … particularly Barton-Wright's advice to "swing your stick right and left across people's heads and faces until they disperse". Incidentally, Bartitsu Club fencing instructor Captain Alfred Hutton once demonstrated an almost identical stick defence sequence during an interview with a London Daily Telegraph reporter.