Originally published on the Bartitsu.org site on Monday, 24th July 2017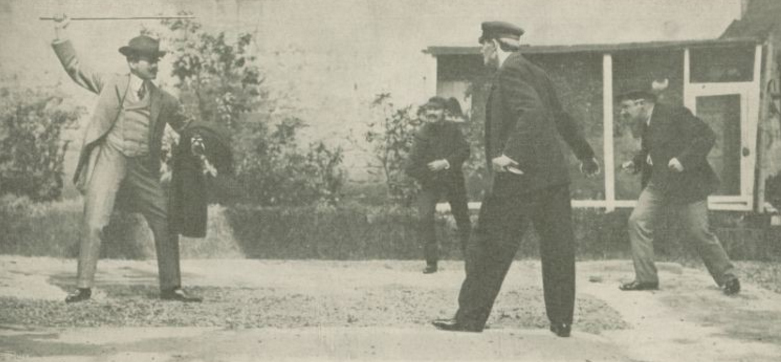 Emelyne Godfrey's 2010 essay on civilian self-defence circa 1880-1914 is available via this link.
Here are some excerpts:
Pearson's Magazine boasted articles on adventure, features on sport and remarkable fiction; it had just recently serialised H.G. Wells's The War of the Worlds (1897). Here, Barton-Wright offered the readers of PM the opportunity to imagine their own responses in swashbuckling fantasy scenarios which, although statistically unlikely, could nevertheless occur in everyday life.
Bartitsu constituted an exotic mélange of fighting styles, fortified with 'traditional' British virtues. Barton-Wright's creation could be adapted to fit in with the mere act of strolling, with the anticipation of or encounter with crime. Martial arts were not only designed for use against physical threat, they prompted an imaginative response to the quotidian, an emotional and personalised engagement with the landscape of the city.